Please Note:
WE CAN ONLY SHIP TO ADDRESSES WITHIN THE UNITED STATES. If you are ordering from and shipping to an address within the U.S. - carry on! However, if you are placing an order from an international location, the shipping address MUST BE WITHIN THE UNITED STATES (the shopping cart will prohibit shipping options for addresses outside the US).





If you are attending the 19th International Xenopus Conference in MD, U.S. (August 20-24, 2023) you may place an order and have it shipped to the following address, where it will wait for you and be available for pick-up at the conference; orders shipped to CCHMC for pickup at the conference must be placed no later than July 24, 2023:

Cincinnati Children's Hospital Medical Center
3333 Burnet Avenue, MLC 7007, R3.563
Cincinnati, OH 45229

Using the above address, shipping fields should look like this: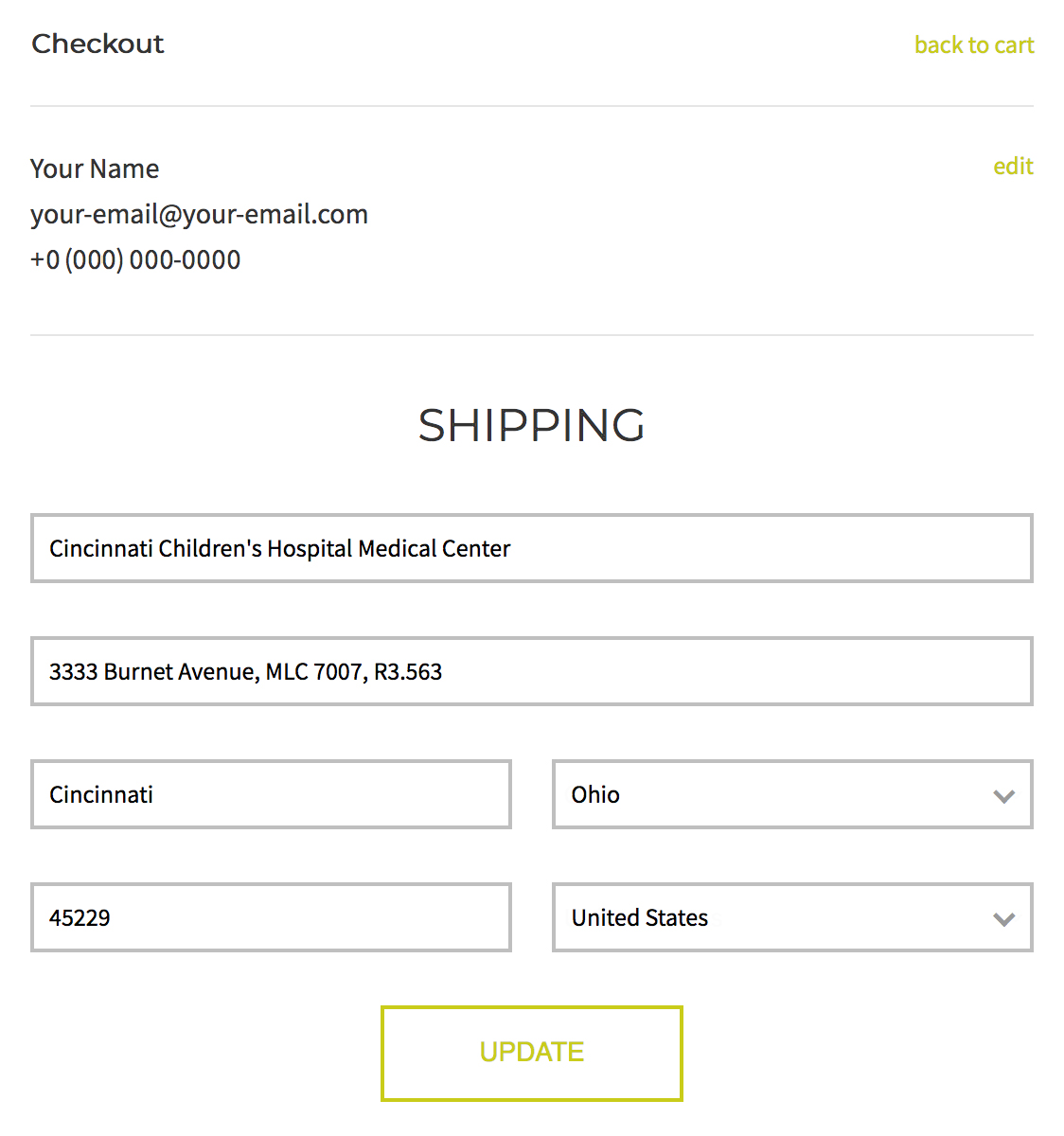 Order fulfillment & shipping time:
Products ordered through this shop are printed "on demand", which means each order must be created/fulfilled before it can be shipped. Order fulfillment typically takes 2-5 days; fulfilled orders are then shipped, and subject to the estimated shipping speed associated with the destination address selected at checkout. In summation - add 2-5 days to your estimated shipping time to account for production.

Shipping Options:
Only standard shipping is available at this time (no option for expedited orders). Anticipated shipping time is estimated at checkout.

Returns:
Returns are not accepted unless due to misprinted/damaged/defective product or receipt of incorrect items. Returns for sizing exchange or buyer's remorse can unfortunately not be accommodated. If you receive defective or incorrect product, please document the problem and contact natalya@natalya.com BEFORE returning product.